Collection: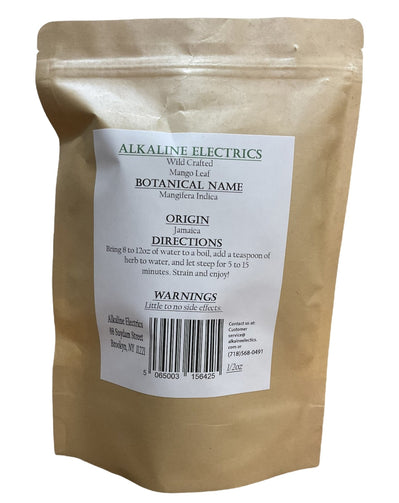 Collection:
Mango Leaf | Wild Crafted From Jamaica | 1/2oz
Mango Leaf | Wild Crafted From Jamaica | 1/2oz
Regular price

Sale price

$4.99
Mango leaf is best known for it's ability to regulate blood sugar levels. Mango leaf also aids with lowering blood pressure, aids with respiratory problems, helps with earaches, heals burns, helps with stopping the hiccups, aids with weight loss, treats dysentery, as well as fights restlessness. Mango leaf is rich in polyphenols which consist of antioxidant as well as anti-inflammatory properties.
We recommend that you consult with a qualified healthcare practitioner before using herbal products, particularly if you are pregnant, nursing, or on any medications.
*This statement has not been evaluated by the Food and Drug Administration. This product is not intended to diagnose, treat, cure, or prevent any disease. For educational purposes only.