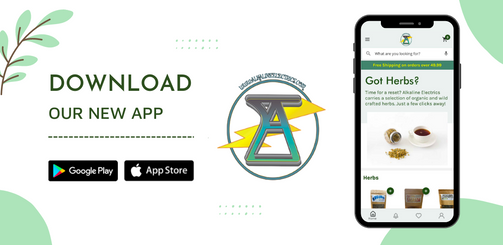 Got Herbs?
Time for a reset? Alkaline Electrics carries a selection of organic and wild crafted herbs. Just a few clicks away!
Herbs

57

products

Powders

5

products

Hygiene & Skincare

5

products

Home & Decor

1

products

Example Collection Title
Showing 6 of 57 products on Herbs collection

Not sure what you need?
Check out our blog about some of the herbs we carry and some of their benefits.