Collection: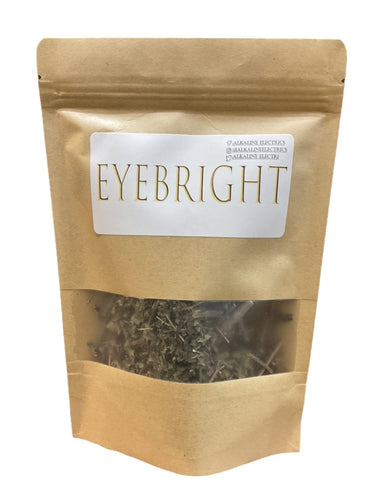 Collection:
Eyebright - Wildcrafted 1oz
Eyebright - Wildcrafted 1oz
Regular price

Sale price

$7.50
Eyebright has parts of the plant that grows above ground. These parts are very effective in treating nasal inflammation like runny nose, allergies, and hay fever. But it's not called eyebright for no reason; this herb was named for its traditional use in treating eye inflammation due to dust, infection, or eye strain.
We recommend that you consult with a qualified healthcare practitioner before using herbal products, particularly if you are pregnant, nursing, or on any medications.
*This statement has not been evaluated by the Food and Drug Administration. This product is not intended to diagnose, treat, cure, or prevent any disease. For educational purposes only.