Collection: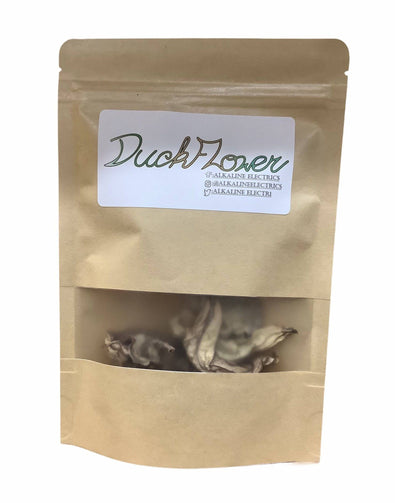 Collection:
Duck Flower
Duck Flower
Regular price

Sale price

$39.99
Duck flower is an herb loaded with numerous health benefits, including increased mental clarity, detoxification, and improved energy. Because of its noticeable effects in detoxification, it's often called "duck flower detox." This detox is like no other, so please do your due diligence before participating in a duck flower detox. Duck flower also stimulates weight loss and treats bloating. 
We recommend that you consult with a qualified healthcare practitioner before using herbal products, particularly if you are pregnant, nursing, or on any medications.
*This statement has not been evaluated by the Food and Drug Administration. This product is not intended to diagnose, treat, cure, or prevent any disease. For educational purposes only.