Collection: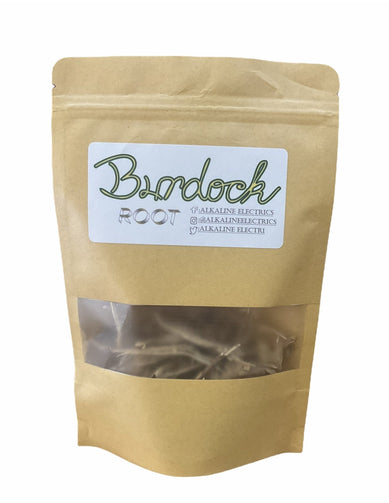 Collection:
Burdock Root (Organic) 1oz
Burdock Root (Organic) 1oz
Regular price

Sale price

$5.50
Burdock root contains the antioxidants quercetin, luteolin, and phenolic acids, which have properties that may prevent cancer cells from growing and multiplying. Traditionally, uses for burdock root has been to purify the blood, which these antioxidants are also great at doing. Recent evidence has found that burdock root can remove toxins from the bloodstream. Burdock root has long been used to treat skin conditions like acne, psoriasis, and eczema. The anti-inflammatory and antibacterial properties of the root can help resolve skin issues when it's applied topically to the skin as well.
We recommend that you consult with a qualified healthcare practitioner before using herbal products, particularly if you are pregnant, nursing, or on any medications.
*This statement has not been evaluated by the Food and Drug Administration. This product is not intended to diagnose, treat, cure, or prevent any disease. For educational purposes only.