Collection: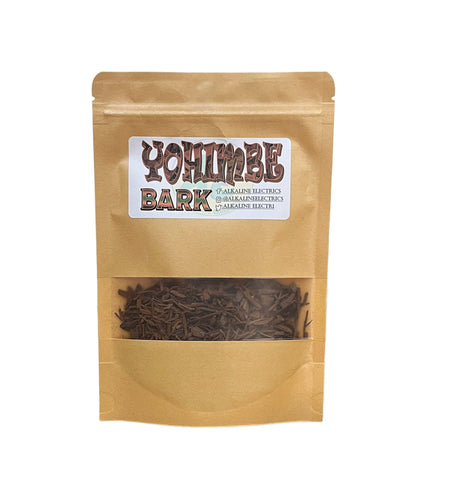 Collection:
Yohimbe Bark (Organic) 1oz
Yohimbe Bark (Organic) 1oz
Regular price

Sale price

$6.99
Yohimbe is used as a herbal aid for impotence, athletic performance, weight loss, chest pain, low blood pressure, and diabetic neuropathy.
We recommend that you consult with a qualified healthcare practitioner before using herbal products, particularly if you are pregnant, nursing, or on any medications.
*This statement has not been evaluated by the Food and Drug Administration. This product is not intended to diagnose, treat, cure, or prevent any disease. For educational purposes only.